MEDILIFE HOSPITALS (A Unit of Sri Laxmi Dhanwantari Hospitals & Research Pvt.Ltd.) a 100-bedded Hospital promoted by a group of eminent doctors is located at Mancherial town Adilabad district is located at the core of town and is easily accessible through all forms of transport.
It is well located in Bellampalle Chowrasta, Near to Bus Complex and Railway Station. Our Hospital is in close proximity to the peripheral towns of Godavarikhani, Ramagundam, Manthani, Luxettipet, Chennur, Srirampur, Mandamarri, Bellampalli, Dahegaon, Jaipur, Jannaram, Asifabad, Sirpur, Kagaznagar, All falling within a range of 20-50km.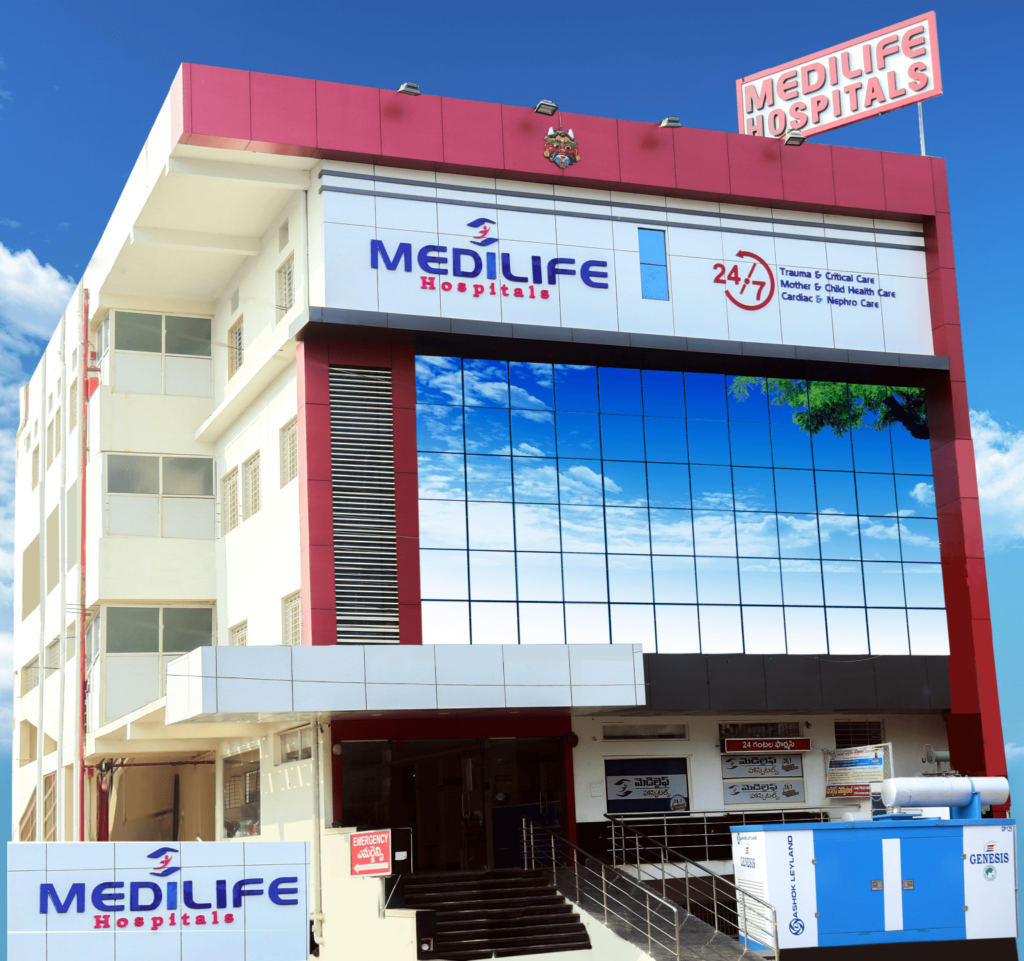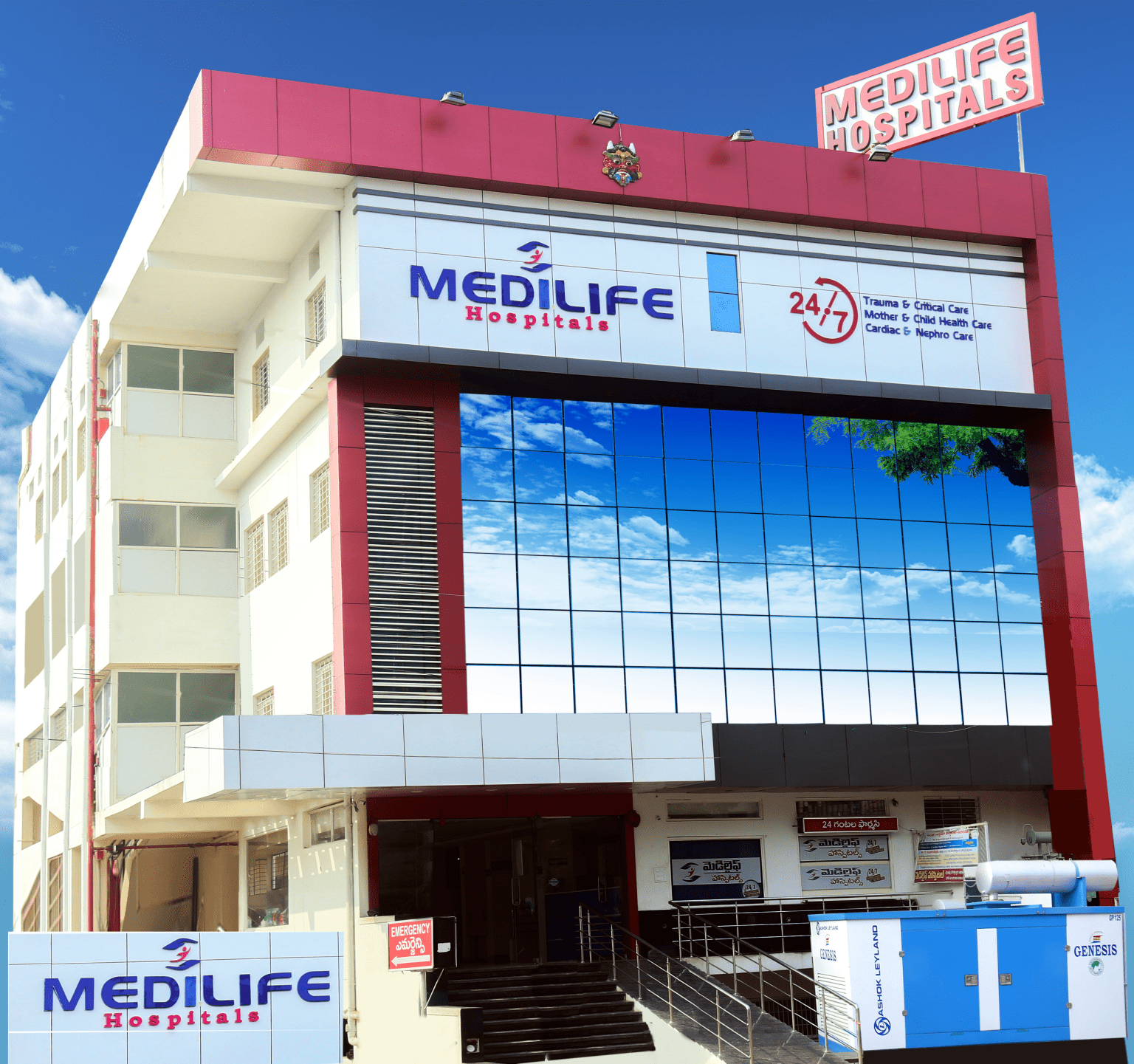 "నేను నా యొక్క కుమారుడు ప్రసాద్ బాబు ని మూత్ర సమస్య గురించి 13-01-2021 రోజున మెడిలైఫ్ హాస్పిటల్స్ లో జాయిన్ చేశాను. మా బాబుకి Dr. Gopinath, Urologist గారి పర్యవేక్షణలో ఆపరేషన్ చేసి బాగా చేసి డిశ్చార్జ్ చేసి నారు. ఈ హాస్పిటల్ Apollo, KIMS లాగా చాలా ప్రత్యేకతలతో మరియు చాలా పరిశుభ్రంగా ఉంది. డాక్టర్లు, సిస్టర్లు, యాజమాన్యం పేషెంట్ లతో చాలా సహకరించి, చాలా తక్కువ ఖర్చులతో సేవలు అందించినందుకు నా యొక్క ధన్యవాదాలు."
Mancherial district no 1 hospital, good treatment and very well educated doctors and educated staff and good response from front office team and nursing team.
very good hospitals in mancherial low price best infrastructure and best doctors.
The only Excellent hospital in Mancherial, Dr's was terrific, Knowledgeable, sensitive, informative. Hospital providing expert medical care. The staff was very caring, Responsible. Fully satisfied, Strongly recommend.
Very good hospital and good treatment. well educated doctors and obedient staff. emergency services are very good at all the time 24/7
కోవిడ్-19 నుంచి కోలుకున్న కొందరు రోగులకు కరోనావైరస్ పరీక్షలు చేస్తే నెగెటివ్ వచ్చింది. కానీ, తర్వాత మళ్లీ పాజిటివ్ అని తేలింది.